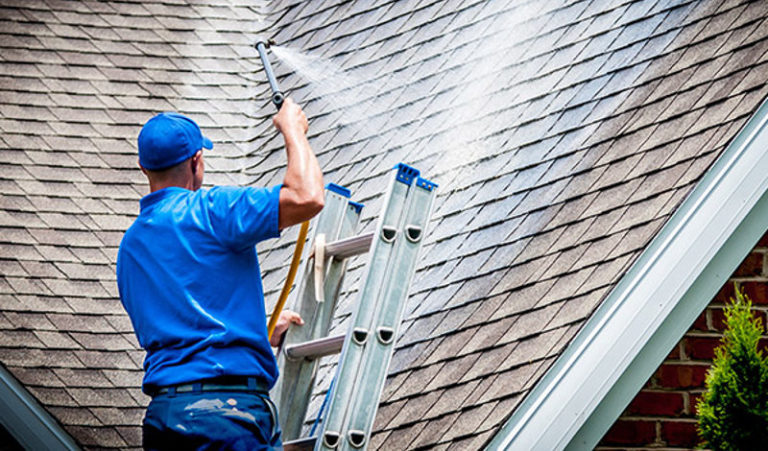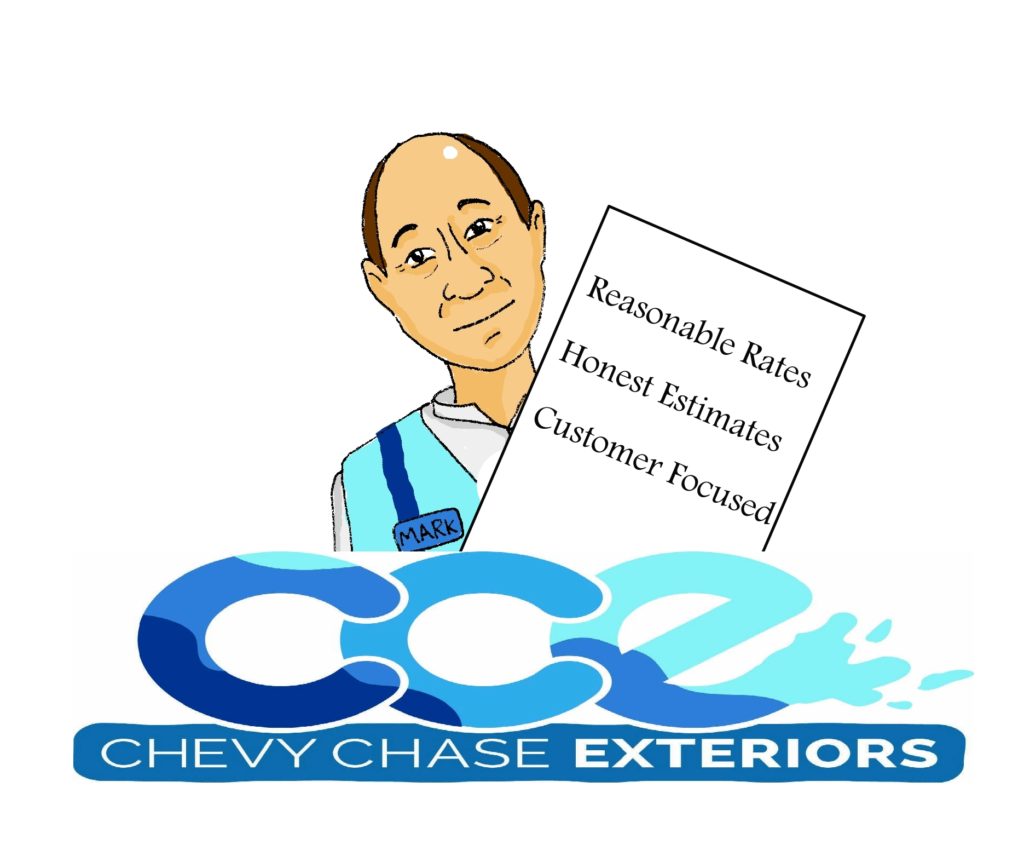 Roof Cleaning
Need your roof cleaned? Call any one of our expert staff, like our leaders Murray, Mark, & Joey, we'll gladly help you take care of that problem. Regular roof cleaning doesn't just make your property look a whole lot better, it's good for maintaining the roof as well. Periodic roof cleaning is recommend to keep your home safe from the elements. Regular, scheduled roof cleaning can extend the lifespan of your roofing material by a good bit. Murray, Mark, or Joey will happily come take a look at your roof, show you how it can help protect your property, and give you a free quote. Without routine roof cleaning, algae, moss, lichen and other grime will accumulate and damage your roof, leading to costly roof repairs or causing the need for a whole new roof. The last thing you want is problems with a roof leading to dangerous mold in the house that could have easily been avoided. .
Call Chevy Chase Exteriors for award winning roof cleaning services, and enjoy our friendly neighborly customer service. We are committed to maintaining the highest standards of professionalism but also are here to help you. It should be an enjoyable process.
Read our blog post for more information on the benefits of hiring a great professional roof cleaning company like Chevy Chase Exteriors.
We can help anyone in our community of Chevy Chase, Bethesda, and Northwest DC.
Please call us at (301)655-1740 with any questions, we love to hear from our neighbors.
How We Work
The members of our roof cleaning team are highly experienced. We're also committed to being efficient, detail-oriented, and conscientious. In that regard, we treat each property with the utmost care and respect. Furthermore, you won't have to worry about us leaving a mess behind. As our customer, your benefits include:
Reasonable rates
Honest estimates
Flexible appointment times
Why Choose Us
Customer Focused
Our specialists are here to serve your specific needs. We won't stop until you're 100% satisfied.
Affordable Prices
With some of the best prices on the market, we guarantee your experience with us to be a pleasant one.
Got Questions?
1. When can we get started?
In short, we can get started right away! Once we have spoken to you, we'll send one of our service professionals out to your home or office to give you a free estimate on your roof cleaning.
2. How much does it cost?
Our prices vary depending on the size of your roof and specific needs. So call now for a free estimate.
3. What other help is available?
Here at Chevy Chase Exteriors, we are skilled in dozens of home improvement areas for your convenience. Call us today to see how we can help!
4. What payment methods do you accept?
We accept both cash and credit cards.