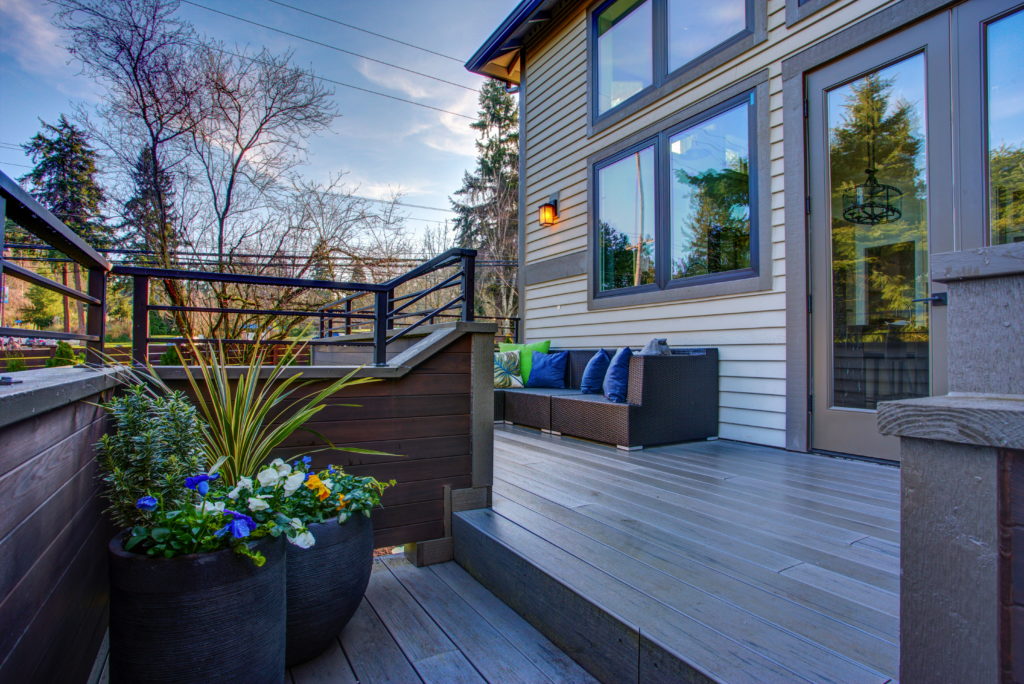 Welcome to Chevy Chase Exteriors, where we take pride in making the outside of your house stunning. From gutter guards to pressure washing, we do it all! Call us for today and speak directly with the owner, Murray Greenberg.
"If you want an amazing, professional, stress-free experience, call Murray! He will get your house looking show-stopping clean! From the roof to the siding, he can do anything you need and you can't go wrong, especially after the dregs of winter! I'll definitely use him everytime!"
"They were amazing! I needed to have a few repairs done to my deck and they did a phenomenal job. I asked about the pressure washing for one side of my house that had been kinda neglected and I've never seen it so clean! Thank you guys soooo much!"
Chevy Chase Exteriors specializes in exterior cleaning services for residences and businesses in lower Montgomery County, Maryland. Our services include window cleaning, gutter guards, gutter cleaning, pressure washing, deck repair, deck staining, deck maintenance, and roof cleaning. The areas we service are Northwest DC and lower Montgomery County, including: Chevy Chase, Bethesda, North Bethesda, Kensington, Garrett Park, Tacoma Park, Downtown Silver Spring, Rockville, Potomac, and North Potomac.
The members of our exterior cleaning services team are experienced, efficient, detail-oriented, and conscientious with every project we complete for our clients. We treat each property with the utmost care and respect, which includes making sure the area in which we work is in the same condition as when we arrived.
By hiring Chevy Chase Exteriors for your exterior cleaning services needs, you'll be able to rest assured that the project will be handled in a professional manner. We hope to build long-term relationships with customers by always providing superior service and results. Additionally, we promise each customer:
• Reasonable rates
• Honest estimates
• Flexible appointment times