Neighborhood Spotlight: Palisades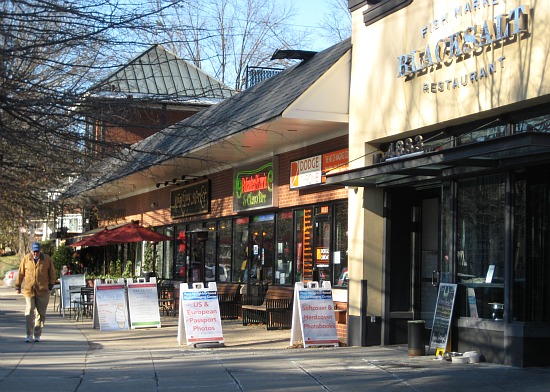 The Palisades is a quiet neighborhood that sits along the Potomac River in DC, known for its small town feel.  MacArthur Boulevard serves as the main thoroughfare through the area.  Also simply called Palisades, the community is northwest of Georgetown University.
Despite its charm and amenities, Palisades is not as well-known as some of Washington's other neighborhoods.  This is because it is not as easily accessible by public transportation  A wide range of home styles are visible throughout, including townhouses, apartments, and detached houses.  Architectural styles include bungalows, Colonials, Cape Cods, and more modern designs.  Most of the homes were built in the early 20th century, when the area was first developed.  Residents along Potomac Avenue's bluff have a wide view of the Potomac River, with front-row seats to impressive sunsets.
Neighbors enjoy the sense of community in the Palisades.  Perhaps the most popular event in town is the annual Fourth of July parade.  Featuring marching bands, floats, and children riding decorated bicycles, it become one of the top Independence Day parades in the entire country.  Another neighborhood favorite is the farmer's market on MacArthur Boulevard; the market is open on Sunday year-round.  In addition to local events, there is also a variety of restaurants to choose from, such as the popular BlackSalt or Et Voila.  A notable historic location is the former MacArthur Theater, which now serves as a CVS pharmacy.
Although Palisades does not have a Metro station, Metro bus lines D3, D5, D6, and M4 serve the neighborhood.  Commuters with cars have great access thanks to the nearby Key Bridge, which leads to George Washington Parkway, I-66, and Route 50. For hiking and biking, the Capital Crescent Trail and the C&O Towpath are some of the best nearby trails.
Statistics:
Median Household Income: $215,991