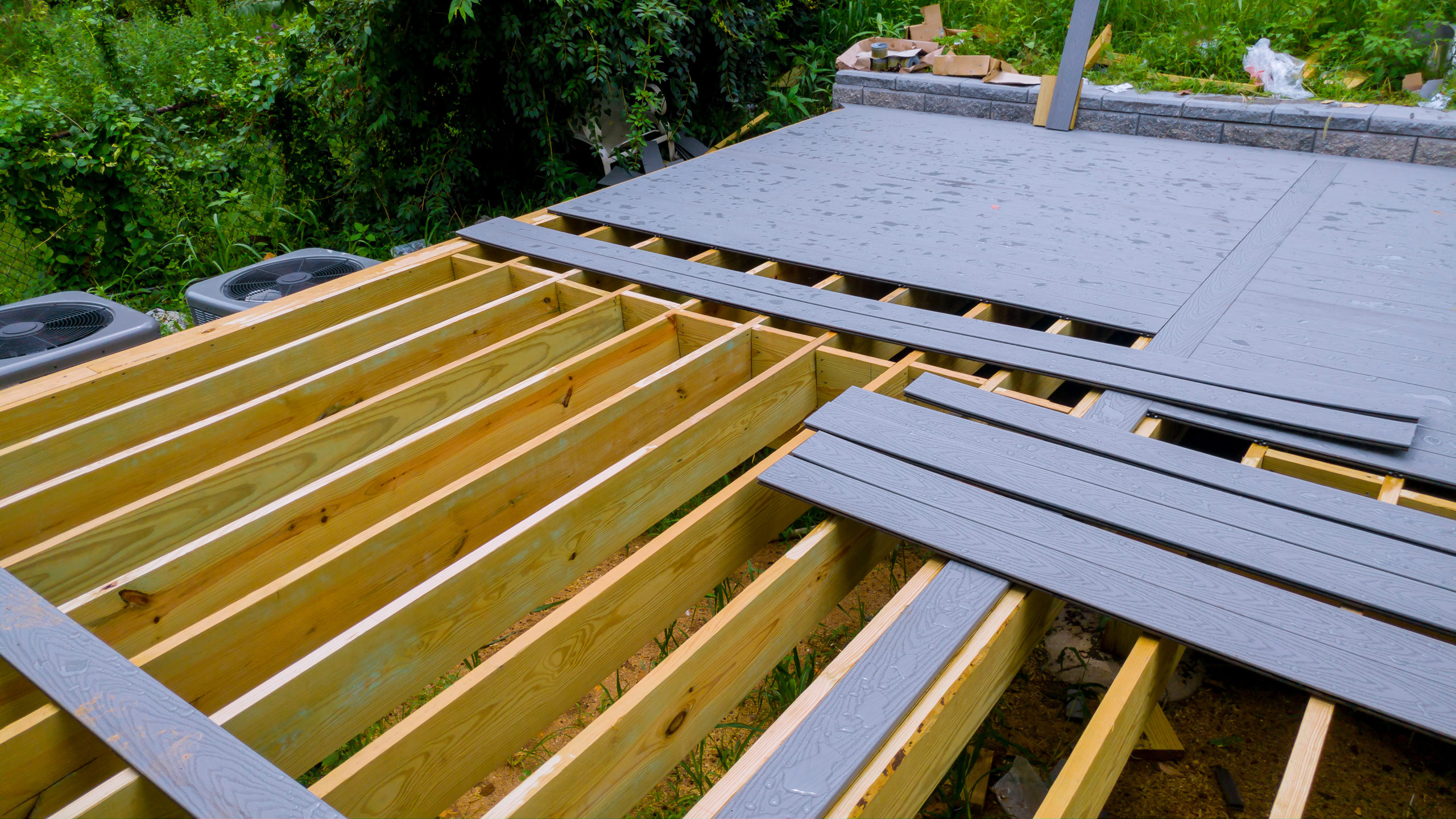 Deck Resurfacing
Sometimes even older decks can be saved and have that brand new look and feel once again, but a simple paint job, deck repair or staining won't do the trick. At Chevy Chase Exteriors, our deck experts can find the best solution for your unique circumstances. When you call us to help restore your deck to its former beauty or to give it a whole new breathtaking look, Murray, Mark or Joey will personally come out and consult with you, find out exactly what you want, and oversee our expert team so that dream becomes a reality. If the deck is in bad shape, sometimes deck refurbishing is the only real option.
Deck resurfacing is ideal for decks that need more work than the other many deck maintenance services that we provide. When we resurface a deck, all the deck boards are removed and replaced with new decking, be it wood or Trex based on your preference. Some people prefer Trex because of its green friendly benefits, low maintenance and great durability but other people prefer that natural wood look. Either way, you get all of the benefits of a brand new deck at a fraction of the price. If you choose wood, the boards are then finished however you desire. Deck resurfacing can be done as long as the underlying structure of the deck is intact, but Murray, Mark, Joey, or one of our decking experts will completely inspect the deck to make sure deck refurbishing is an option at the very start.
Resurfacing offers a great opportunity to make slight changes to your deck, be it a new, more environmentally friendly surface like Trex or simply a new color. Although the resurfaced deck is restricted to the footprint of the previous deck, some great changes can be made during the process.  Consider changing the type of boards used on the deck, either choosing a different type of wood or a composite like Trex! We would also be happy to add a built in bench to your deck, whatever you like.
Our service area for deck resurfacing is all of Northwest DC and lower Montgomery County, focusing primarily on Chevy Chase, Bethesda and the Upper Northwest D.C. corridor!
How We Work
The members of our deck resurfacing team are highly experienced. We're also committed to being efficient, detail-oriented, and conscientious. In that regard, we treat each property with the utmost care and respect. Furthermore, you won't have to worry about us leaving a mess behind. As our customer, your benefits include:
Reasonable rates
Honest estimates
Flexible appointment times
Why Choose Us
Customer Focused
Our specialists are here to serve your specific needs. We won't stop until you're 100% satisfied.
Affordable Prices
With some of the best prices on the market, we guarantee your experience with us to be a pleasant one.
Got Questions?
1. When can we get started?
In short, we can get started right away! Once we have spoken to you, we'll send one of our service professionals out to your home or office to give you a free estimate on your deck resurfacing.
2. How much does it cost?
Our prices vary depending on the size of your deck and specific needs. So call now for a free estimate.
3. What other help is available?
Here at Chevy Chase Exteriors, we are skilled in dozens of home improvement areas for your convenience. Call us today to see how we can help!
4. What payment methods do you accept?
We accept both cash and credit cards.