"Ultimately the bond of all companionship, whether in marriage or in friendship, is conversation."

– Oscar Wilde
My favorite outdoor activity, especially in cooler weather, is congregating with friends around a firepit. A good friend of mine frequently hosts such events and around her fire pit we have discussed politics, Shakespeare, philosophy, religion, and world cultures. I deeply cherish the conversations I have had and the friends I have made while discovering what *other* foods can roasted over a fire (hint try mushrooms).
The most important component to a good night at a fire pit is of course the people. The right mix of people will ensure good conversation, the wrong mix will result in an awkward mess. I however do not have advice on how to make sure your friends are good conversationalists, so I will move onto what I do have advice on.
Fire pits themselves come in two styles: the above ground style is an item that you buy, while the below ground style is built into your yard or patio. If you're not sure if you'll like having fires, you may wish to start with the above ground style, as it is easier to put in and easier to remove if you don't like it. The above ground style is available for gas or wood fires. Here are some examples:
Above ground fire pits for wood: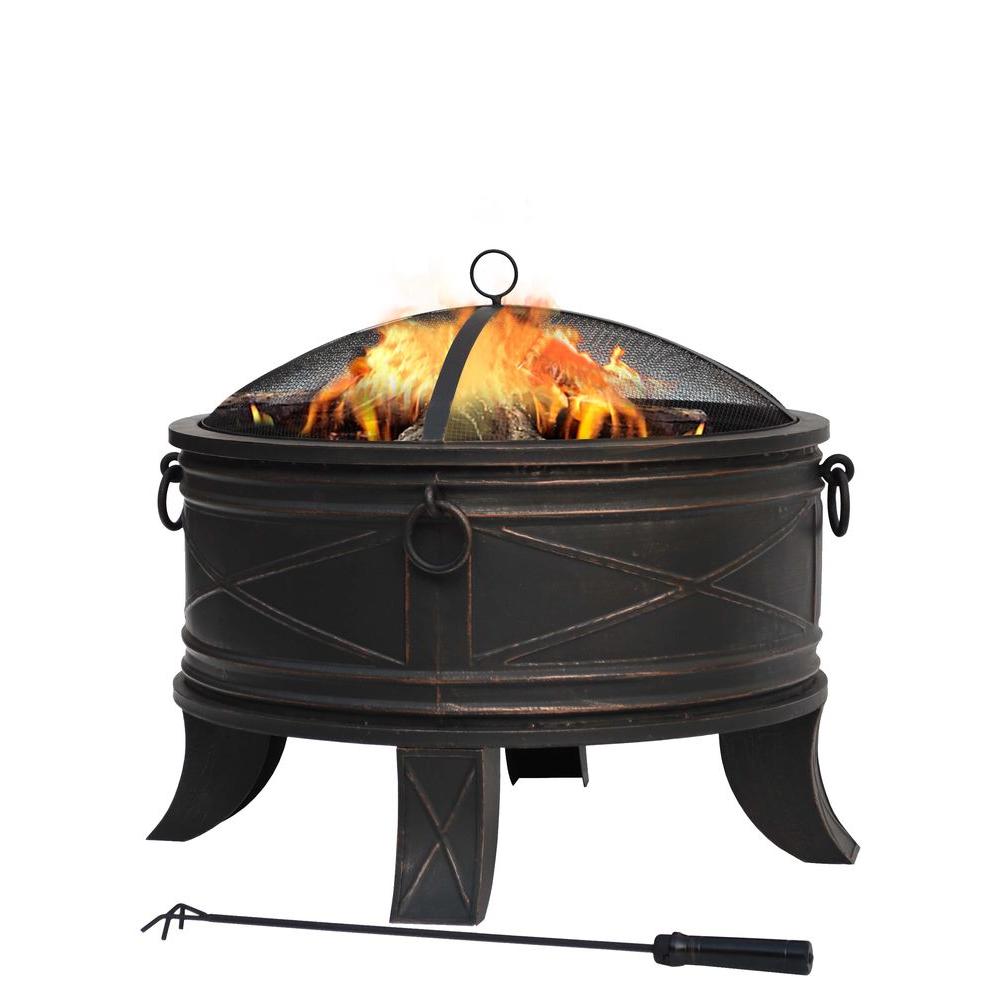 The Hampton Bay Quadripod 26 in round available here for $79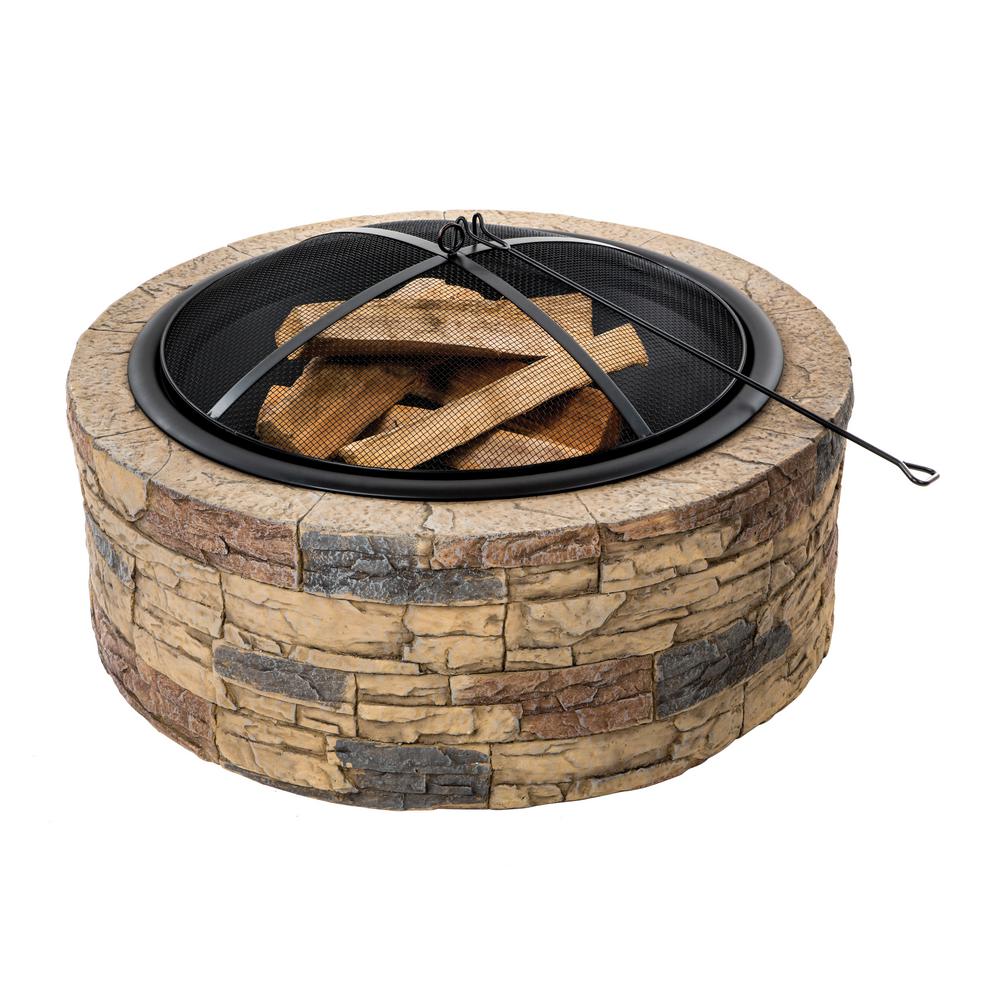 The Sun Jo 35 in. x 20.5 in. Round Cast Stone Wood Burning Fire Pit, Natural Stone, available here for $158.30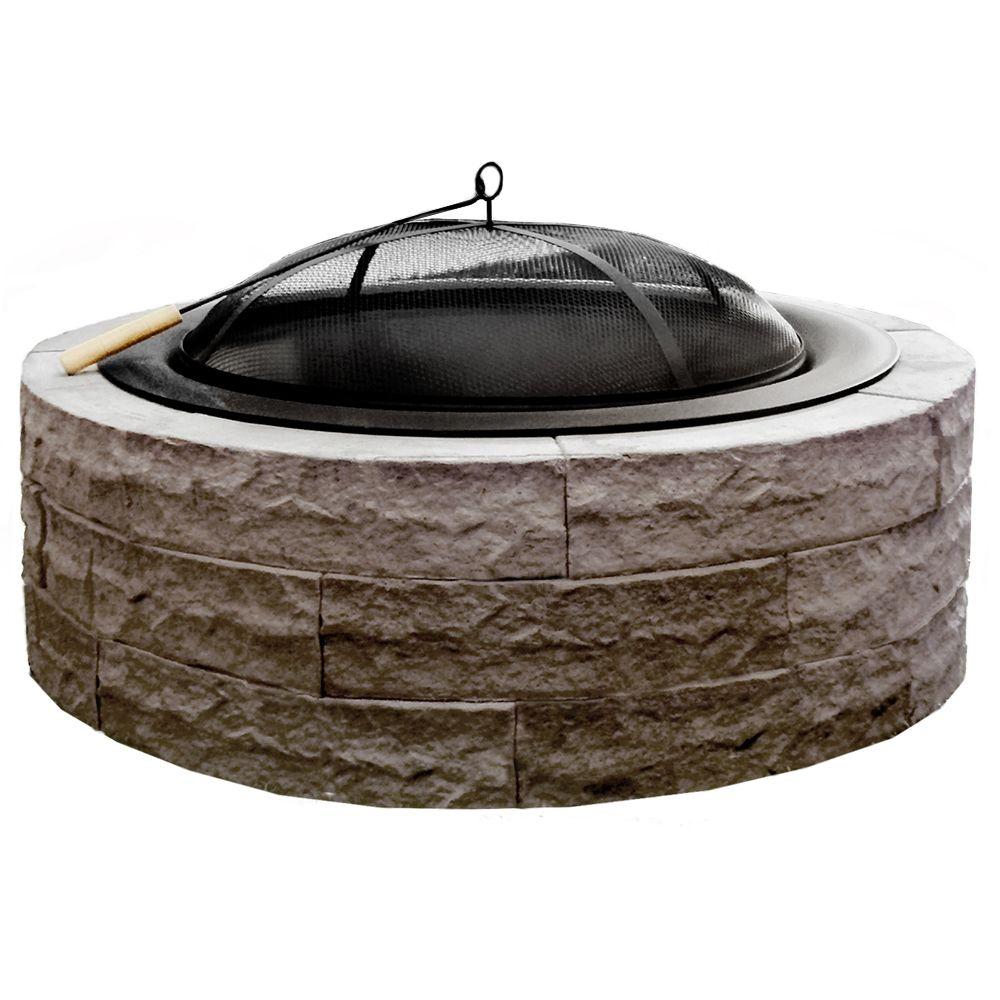 42 in. Four Seasons Lightweight Wood Burning Concrete Fire Pit Earth Brown available here for $360
Above ground gas pits
These tend to be a bit more expensive, such as these: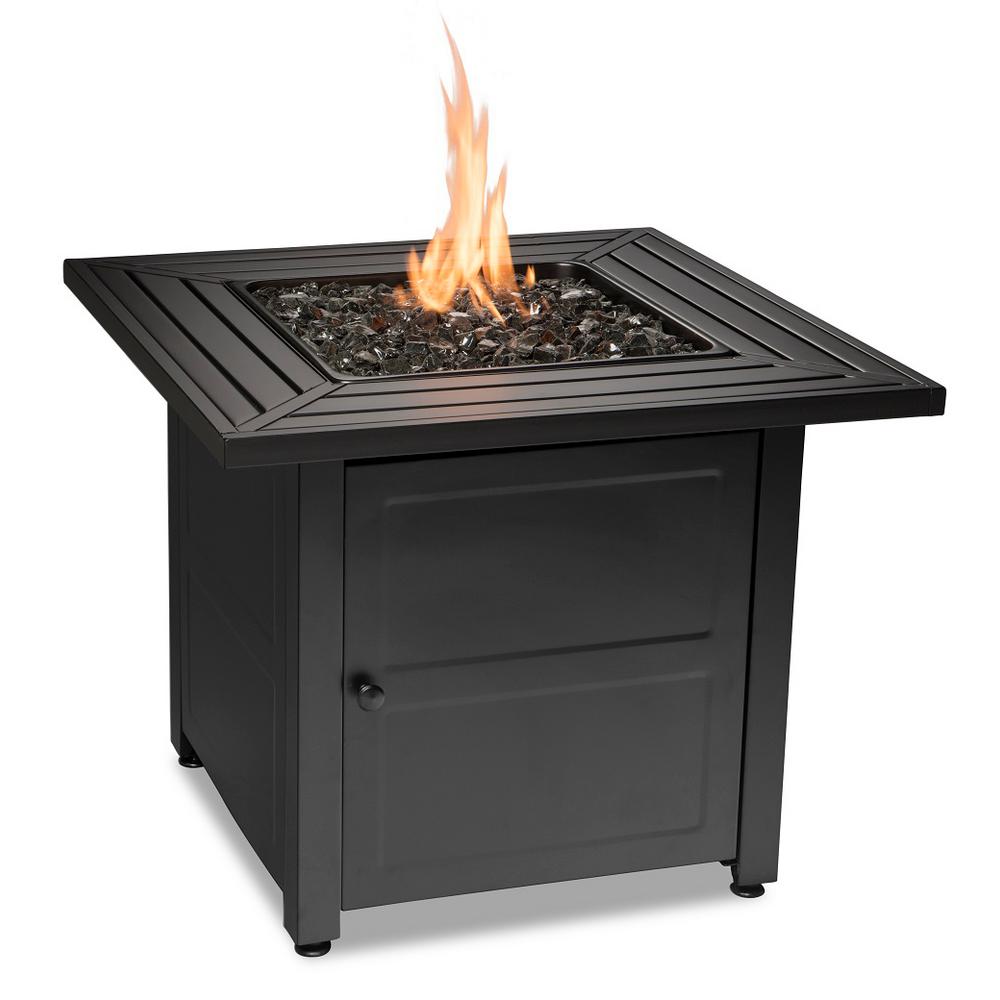 Endless Summer 30 in. W Black Weather Resistant Steel LP Gas Outdoor Fire Pit with Electronic Ignition and Black Fire Glass available here for $189.99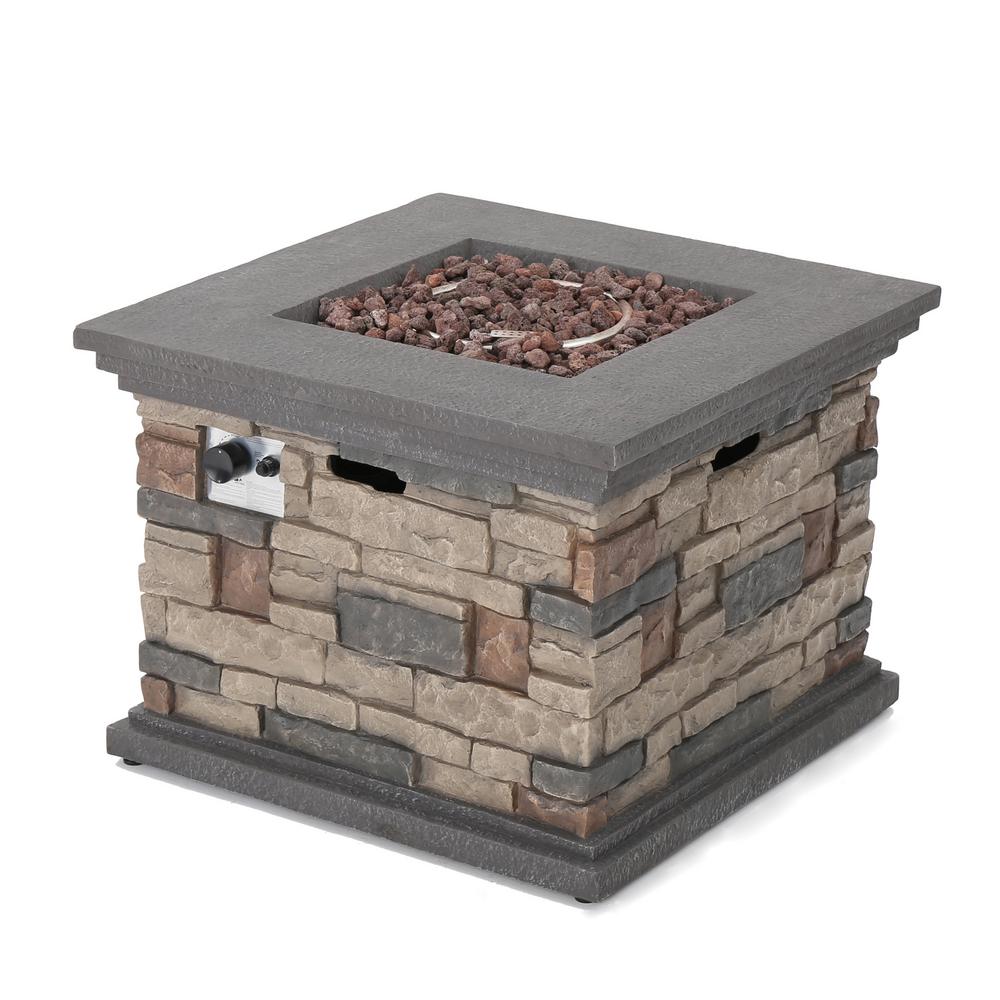 Noble House Chesney 32 in. x 24 in. Stone Square Outdoor Gas Fire Pit available here for $580.25
Below Ground Fire Pits
A below ground pit would be made to fit your yard, and is typically tiled in stone. You can hire a landscaper to build or buy a kit from a place like Home Depot. Below ground fire pits are nicer in colder weather because they do a better job of heating the area around them up.
Assorted Tips
Make sure all your seating is moveable in relationship to the fire pit. This allows you to huddle around the fire in colder weather, or back away on warmer days, while still enjoying the fire.