7 Favorite Halloween Yard Decorations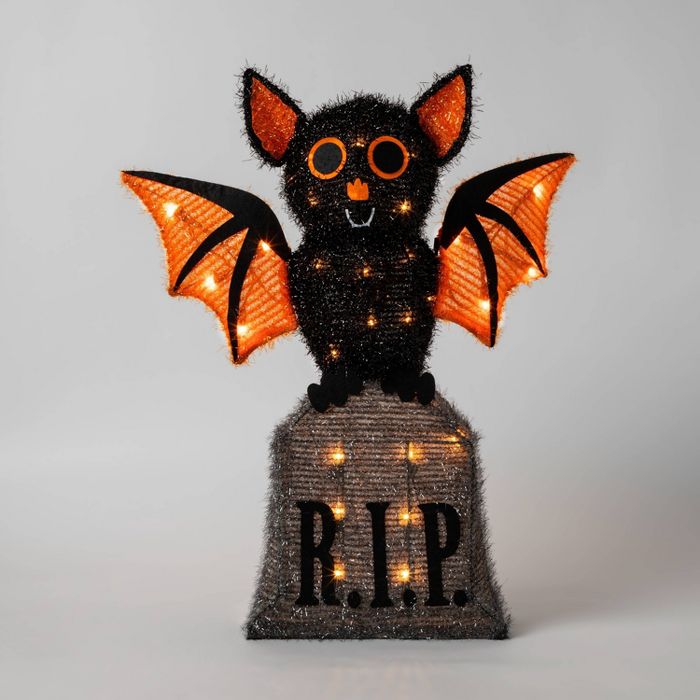 Halloween is coming, so if you're looking to decorate your yard with something more holiday specific than simple Fall decor,  here are some of our favorite picks for Halloween yard decor.

1. The 12 ft tall skeleton $299
There's been a lot of buzz about this item on social media. The size alone is noticeable. It also features creepy eyes. Available from Home Depot

2. Moving tinsel bat on tombstone $40
If you're thinking more cute than creepy, this tinsel bat which gently flaps its wings is a great way to go. Available from Target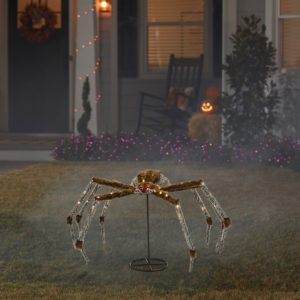 3. 48 inch Spider $69.98
Why this spider only has two eyes I don't know, but it looks great and will be seen well in the dark, an important consideration for Halloween yard decorations. Available from Lowes.

4. Color changing light up dragon skull $20
Good for indoor or outdoor use, this is just cool. Available from Target.

5. Halloween tree $42.18
The spiders give this just the right touch of Nightmare Before Christmas. Only suitable for covered locations. Available from Home Depot.

6. 51 inch ground breaking animatronic witch $76.68
You can pose her arms and she moves her head. Available from Lowes.

7. 25 inch LED mini bats set of 3 $99
These bats are quite pretty. Available from Home Depot